Hours of operation -
Mon - Thur: 12P - 7P
Fri: 12P - 5P
Sat: 10A - 5P
Closed Thanksgiving Day
Feel free to contact us via....
Phone: 847-432-6350
Email: musicglry@gmail.com
And via the Chat Window in the lower right corner of our website.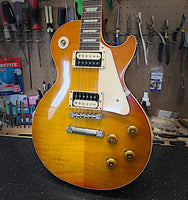 Pickups by Pete A. Flynn
Hand Wound.
Made to Order.
Prime Components.
Time-Tested Recipes.
Your sound is finally YOURS.
Learn more!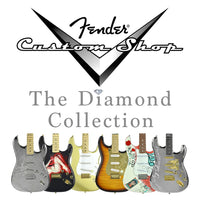 All 6 'New Old Stock' Diamond Edition Stratocasters
Perhaps the only complete Diamond Collection left in the World, and certainly the only one for sale, these guitars have never been sold or even left the shop. Each guitar includes its special flight case and/or gig bag and comes with everything it originally shipped with from the Fender Custom Shop starting in 1994. Learn more, check out the pics of each guitar and check out some demo videos, by clicking the button below!
Learn More
Check out our latest Blog posts
---
Hours and Location
Monday - Thursday: 12pm - 7pm
Friday: 12pm - 5pm
Saturday: 10am - 5pm
Sunday: Closed
Phone: 847-432-6350
2558 Green Bay Road,
Highland Park, IL 60035